Vibe Service and Support
Welcome to Vibe Service and Support page. Here you will be able to find our how-to videos, our answers to some frequently asked questions, and also download our product documents.
Alternatively, you may also contact us through one of the following options.
Contact us via Live Chat
4 things to note when wearing Vibe first time
Tips on getting used to Vibe
Vibe Accessories
Need more batteries or sleeves for your Vibe Air? Please visit your local Vibe clinic near you.
Vibe Air Videos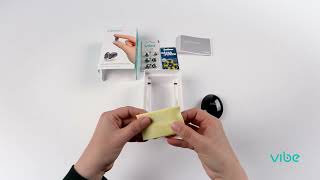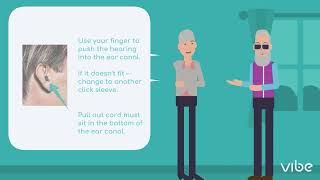 How to insert and remove your Vibe Air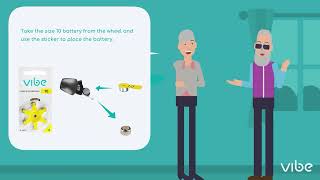 How to change the battery of your device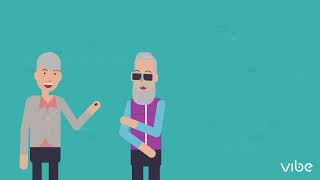 How to change the Click Sleeves of your Vibe Air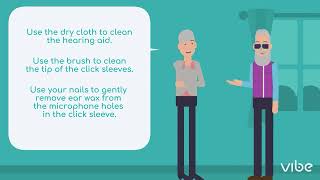 How to clean your Vibe Air and the Click Sleeves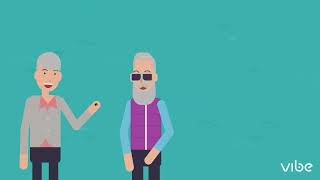 How to turn on and off the device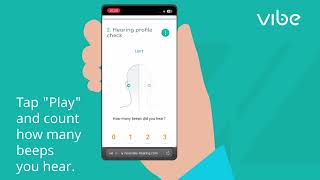 Setting up your Vibe Air with Vibe Now app
Vibe Air Frequently Asked Questions
Are Vibe hearing aids rechargeable?
Vibe Air device is not rechargeable, batteries can be purchased and replaced individually.
Can I still use headphones or earbuds while wearing Vibe?
Because Vibe devices sit in the ear canal, you can typically use over-the-ear headphones at the same time (just make sure to turn the volume down first!).
Can I wear Vibe in the shower or in the pool?
Like most hearing aids, Vibe devices aren't waterproof, so you should take it out before you shower or go swimming.
Do I have to go get a hearing test?
Vibe is ready to use right out of the box—all you need to do is put in the batteries—and you can set up your personalized fit in 10 minutes using the Vibe Now web-based App.
Does Vibe help me with tinnitus?
Vibe isn't designed to help with tinnitus. Please email (support-au@vibe-hearing.com) or contact our customer service team and we'll refer you to some options for tinnitus help.
How do I turn Vibe on and off?
For Vibe Air, simply open or close the battery door.
How often will I need to change the batteries?
The battery life is 70 hours, or about 5-7 days of normal usage. Opening the battery door reduces the battery drain and slightly reduces the moisture inside the hearing aid. You may want to keep a few spare batteries in your bag in case you have to swap them on the go.
I'd like to adjust the volume or hearing profile. How do I do that?
You can adjust the volume, bass, and treble via the Vibe app. If you're still not happy with the sound, please email (support-au@vibe-hearing.com). They can help make additional adjustments.
What if the hearing aid doesn't fit my ears?
Your hearing aid will arrive with pre-installed size S (small) click sleeves. If those aren't comfortable, try changing to one of the other three sizes provided (XS, M, L). Choose a smaller size if the hearing aid is pressing on your ear. Choose a larger size if the hearing aid feels loose or makes a whistling noise. Also, note that your left and right ear may be slightly different sizes, so feel free to use different size sleeves in each ear. To learn how to change the click sleeves, check the Quick Start Guide.
When will I receive my order?
Orders are typically processed within one business day after being placed. Once your order has been shipped, you'll receive an email with tracking information. Most orders are delivered within 3-5 business days after shipment.